Birthday Flowers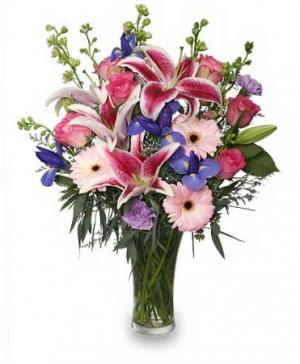 Enjoy Your Day
Bouquet
Guaranteed to deliver smiles a plenty! Bursting with a pretty mix of lilies, roses and gerbera daisies, this Enjoy Your Day Bouquet is perfect for an anniversary, just because or any festive occasion! Order flowers now from our website or call our shop today!
More Info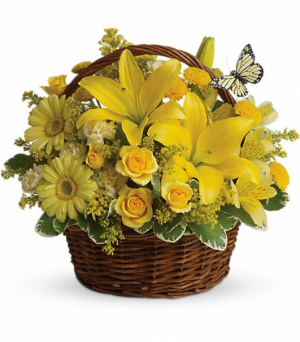 Basket Full of Wishes - T27-2A
Birthday Flowers
A-tisket, a-tasket, a happy yellow basket! A cheerful gift basket for birthdays or anytime you want to send sunshine, it nearly overflows with big lilies, gerberas and roses. A pretty butterfly floats over the basket, reminiscent of a summer picnic.
More Info
Happy Birthday can be expressed with the gift of flowers from Valley Florist & Greenhouse. Whether you're looking for a unique birthday gift or party decor, floral arrangements are a great way to make a statement. Out of town on their big day? Don't let that stop you from wishing someone "Happy Birthday." Surprise them with a vase of our best roses, tulips, or daisies, just to name a few. There really is no better way to say, "I love you" or "Thinking about you." Browse our birthday arrangements and give us a call or order online today!